Her reign continues – RTL's glamorous "Sisi" returns for season 3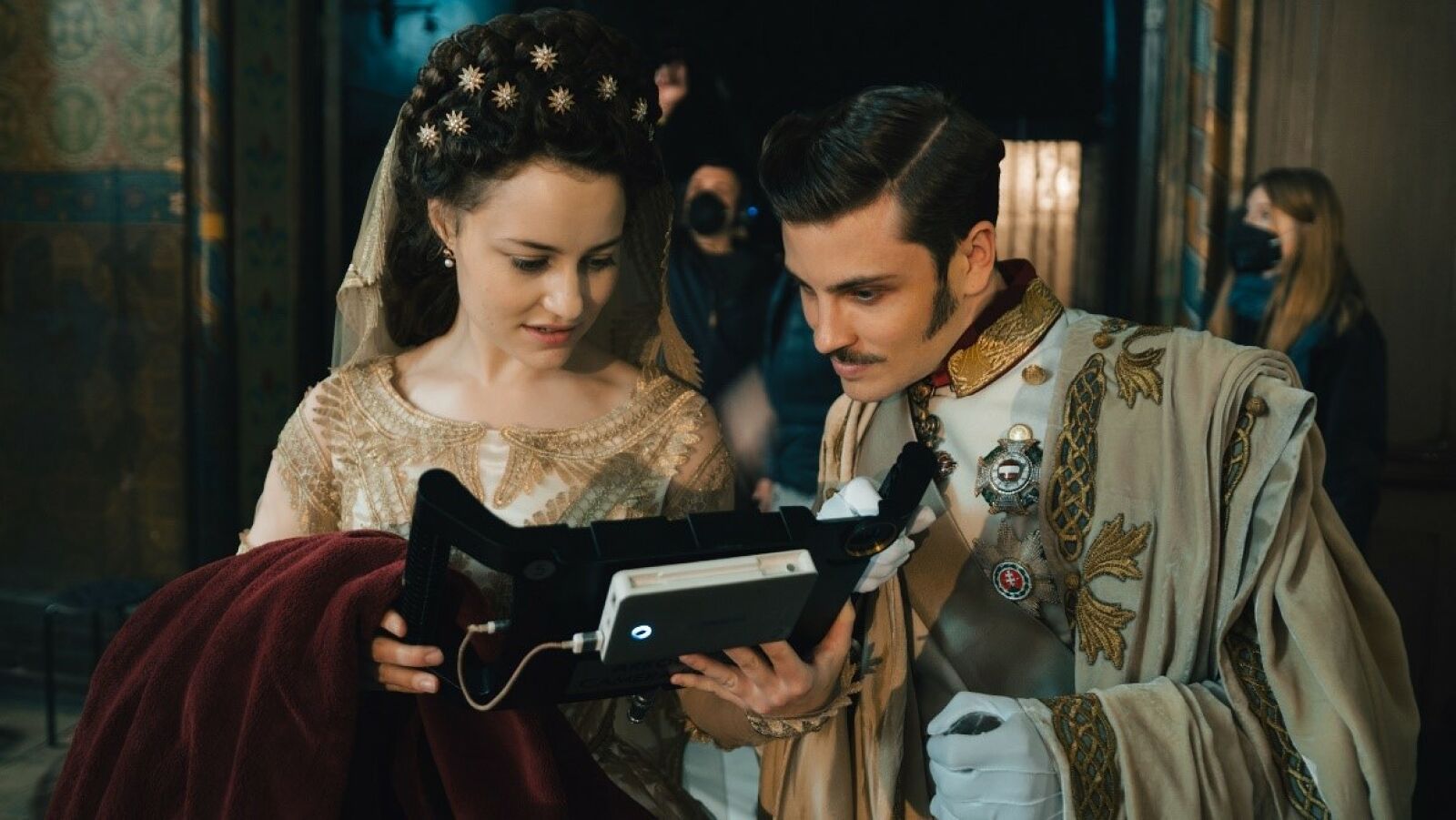 Munich, 15th February 2023.
After the tremendous national and international success on platforms and linear TV,
Sisi
and Franz will come back for a third season. Mediengruppe RTL Germany gave the greenlight for new episodes about the life of the iconic Austrian Empress Elisabeth, nicknamed
Sisi
, a legendary beauty and Europe's first super star.
The role of the Empress Elisabeth, whose fictional character was immortalized by the legendary Romy Schneider in the 1950s, will once again be interpreted by Swiss American actress Dominique Devenport, while her husband Emperor Franz is portrayed by Jannik Schümann. STORY HOUSE Pictures will produce the series in collaboration with Beta Film for RTL.
Showrunner Andreas Gutzeit: "Another chapter in the story of our Empress Sisi! We are very happy with the continued success of our hit series and honored by the trust of our partners around the world."
Praised by Variety as "a symbol of the revolution resetting the foundations of a once conservative German TV," RTL's Sisi (12 hours) has conquered audience's hearts and minds not only in Germany, but also internationally, both digitally and linear. The second season delivered the best start of a fiction series in RTL+'s history and attracted large audiences in other countries, such as Italy with a market share of 13%. Sisi is among the hot sellers in Beta Film's current line-up and has been sold to over 100 territories.
It is a true story made for a new generation: Tomboy and Bavarian Princess Sisi falls head-over-heels in love with the powerful, desirable, and handsome Franz, Emperor of Austria. But the meant-to-be love story is full of obstacles. Sisi must choose and accepts the challenge, becoming a self-confident, modern woman, able to make difficult decisions, to deal with loss and ultimately to fill an independent role as Empress.
The Austrian Empress, who was assassinated in Geneva in 1898, has fascinated people all over the world ever since. The Sissi trilogy by Ernst Marischka, starring Romy Schneider, first brought the Empress to television and established her as cult figure as well as making the program a Christmas classic throughout Europe.