Beta's "Best of MIPCOM'21"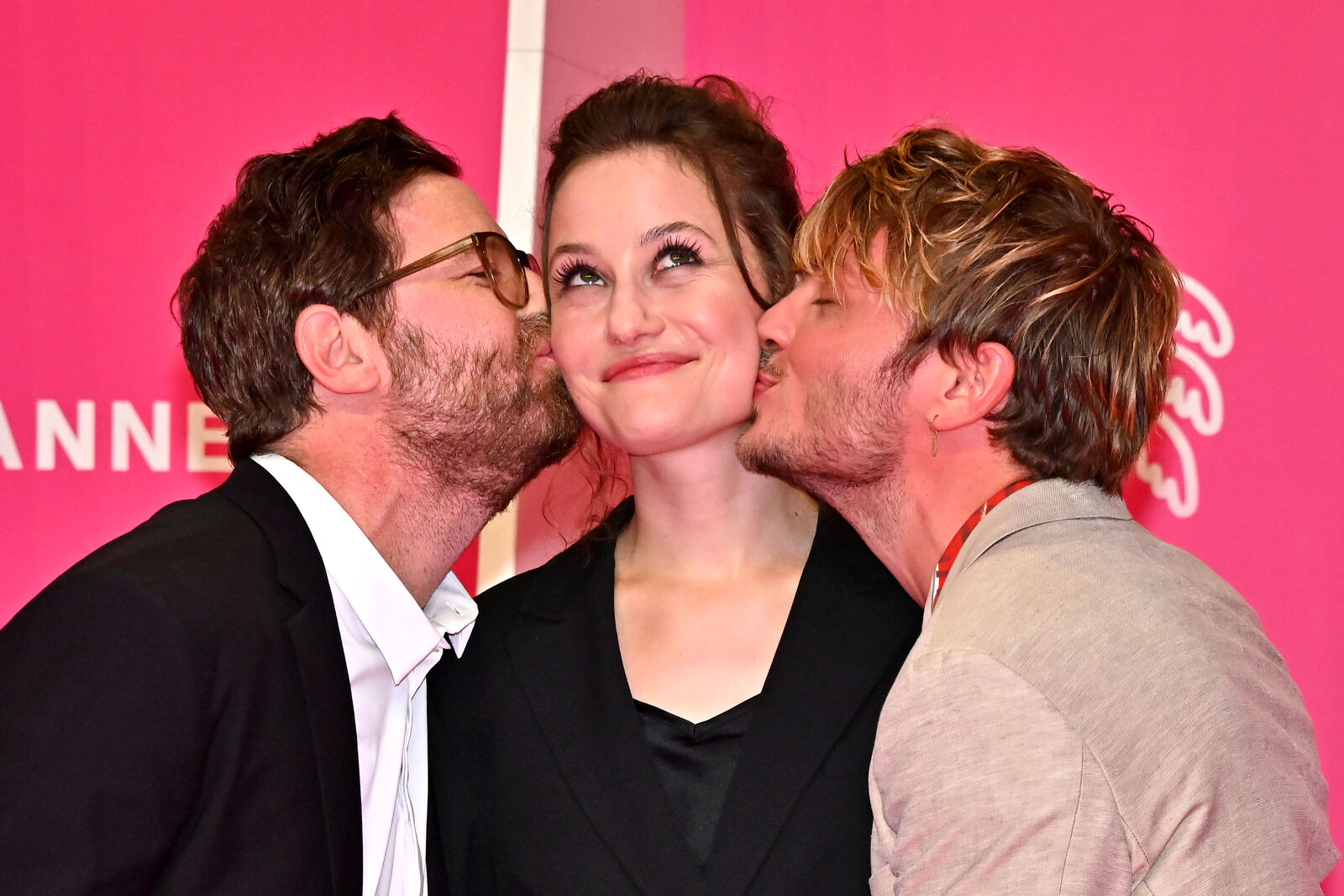 At this years' Canneseries, Beta Film has celebrated the World Premiere of the glamorous and modern period drama SISI (6x1h) on Monday. Episode 1 and 2 were presented for the first time ever to the audience in attendance of the main cast Dominique Devenport (Sisi) and Jannik Schümann (Emperor Franz), director Sven Bohse and producer Andreas Gutzeit. Further cast members, such as Julia Stemberger, Pauline Rénevier, Giovanni Funiati and Yasmani Stambader, as well as co-writer Elena Hell joined the fully booked event.
Produced by STORY HOUSE Pictures for RTL in collaboration with Beta Film, the series about young tomboy Sisi, who became the Empress of the Habsburg Empire, has been greenlighted for its second season.
SISI will bow in Germany later this year on the streaming platform RTL+ and on linear channel RTL. The six-hour period drama, produced by Story House, will be broadcast Mediaset in Italy, Globoplay in Brasil, NPO in the Netherlands, RTL in Hungary, RTVS in Slovak Republic and Viasat World on its Epic Drama channel throughout Eastern Europe, Greece, Cyprus and Turkey. Most recently, Beta Film signed the contract with VTM Belgium. Previously, TF1 for France and Austrian pubcaster ORF joined as broadcasting partners. Numerous negotiations are ongoing.
On October 13, the worldwide smash hit GOMORRAH (58x1h) returned for its curtain call. Celebrating its World Premiere as Canneseries' closing series, the epic mafia drama was presented to international buyers and the public in attendance of main cast members Salvatore Esposito, Ivana Lotito, and Arturo Muselli, director Claudio Cupellini, as well as the series's co-writers Leonardo Fasoli and Maddalena Ravagli. In the final season of the Sky Original crime drama, produced by Cattleya in collaboration with Beta Film, nothing will ever be the same again.
Beta invited to its traditional Beta Brunch on MIP Tuesday, presenting the latest trailer compilation based on hundreds of hours of new program from 17 countries with 35 broadcasting partners. Beta Film has closed pre-sales in the Nordic's and the Netherlands' for one of its highlights, the PBS/ITV upstairs/downstairs drama series HOTEL PORTOFINO. The visually stunning period drama was acquired by DR for Denmark, SVT for Sweden, NRK for Norway, YLE for Finland and SYN for Iceland, as well as Dutch national broadcaster NPO. Further negotiations with several international broadcasters are underway. Earlier, ITV, BritBox, Sky Italia, and Foxtel in Australia joined the drama, produced by Eagle Eye in association with Beta Film, while PBS Distribution took North American rights. HOTEL PORTOFINO is executive produced by Eagle Eye's Jo McGrath and Walter Iuzzolino, whose credits also include ITV's drama-series PROFESSOR T - the Ben Miller/Frances de la Tour-starrer, distributed by Beta, was just renewed for its second season.