'The Swarm': Shooting wrapped, first pictures released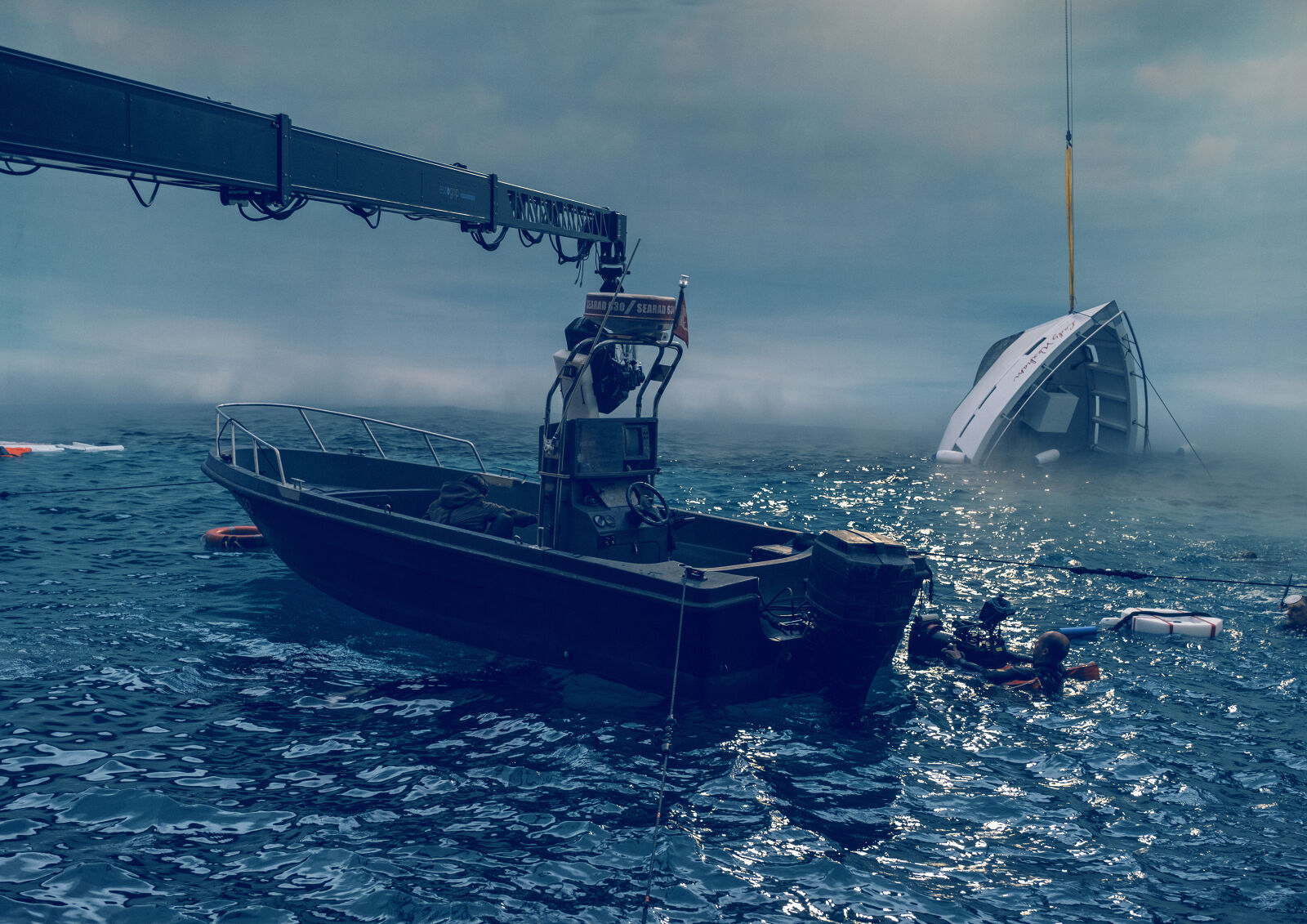 Shooting has been wrapped of the eight-part thriller
The Swarm
, one of Europe's biggest current TV projects, produced by Intaglio Films and ndF International Production. The highly anticipated TV adaptation, led by multiple Emmy® award-winning and former
Game of Thrones
Executive Producer Frank Doelger and ndF IP's managing director Eric Welbers, finally brings Frank Schätzing's bestseller – published around the globe and translated into more than 25 languages – to the screen.
The European Alliance, headed by ZDF, France Télévisions, and Rai, is co-producing The Swarm alongside ORF, SRF, Nordic Entertainment Group (NENT Group), and Hulu Japan. ZDF Enterprises and Beta Film are handling worldwide sales.
Filming of the series, directed by Barbara Eder, Philipp Stölzl, and Luke Watson, started in March 2021 on various locations in the Italian regions of Lazio, Veneto, and Puglia, before moving on to Europe's largest water tank facility in Brussels, Belgium.
The series chronicles the struggle of humankind against an unknown enemy demonstrating swarm intelligence that lives in the depths of the sea. When the reckless treatment of the oceans threatens the natural habitat of this mysterious collective, it strikes back. In a very short time, all human life is at stake – and the fate of the entire population of the world rests in the hands of a small group of scientists.
The Swarm attracted a huge international star ensemble around Leonie Benesch (Babylon Berlin, The Crown), playing a marine biology PhD student monitoring ocean currents, and her supervisor played by Barbara Sukowa (Hannah Arendt). Alexander Karim (The Lawyer) takes on the role of the famous character Sigur Johanson, who is asked to report on sea floor exploitation by his former love Tina, Krista Kosonen (Blade Runner 2049), and the Norwegian oil company Tina is working for. Meanwhile in France, a molecular biologist, played by Cécile de France (The New Pope), struggles with a deadly bacterium in the water system, and a young Canadian cetologist, played by Joshua Odjick (Unsettled), tries to explain the whales' unusually dangerous behavior. The international team of researchers is complemented by data analyst Alicia Delaware (Rosabell Laurenti Sellers, Game of Thrones), astrophysicist Samantha Crowe (Sharon Duncan-Brewster, Star Wars: Rogue One), as well as PhD student Amir (Eidin Jalali, Para-We Are King). With the help of a Japanese philanthropist played by Takuya Kimura (2046, I Come With the Rain), vessel captain Alban (Oliver Masucci, Dark, Never Look Away) and his diving robotics expert Roscovitz (Klaas Heufer-Umlauf, Look Who's Back) embark together with all the scientists on a last daring mission into the permanent ice fields of the Arctic.
The series is produced by Intaglio Film and ndF IP through the joint venture Schwarm TV Productions GmbH & Co KG for ZDF, France Télévisions, Rai, ORF, SRF, Nordic Entertainment Group (NENT Group), and Hulu Japan, co-produced with Bravado and in association with Viola Film. Academy Award®-nominated producer Mark Huffam (The Martian, Game of Thrones, Saving Private Ryan), Ute Leonhardt (Killing Eve, Eat Pray Love, Sex and the City), the novel's author Frank Schaetzing, and Till Groenemeyer are serving as executive producers, with Friedemann Goez (Intaglio, The Same Sky) and Charlotte Groth (ndf IP) producing.
#TheSwarmIsComing