'La Fortuna' by Oscar®-winning director Alejandro Amenábar celebrates world premiere at the 69th San Sebastian International Film Festival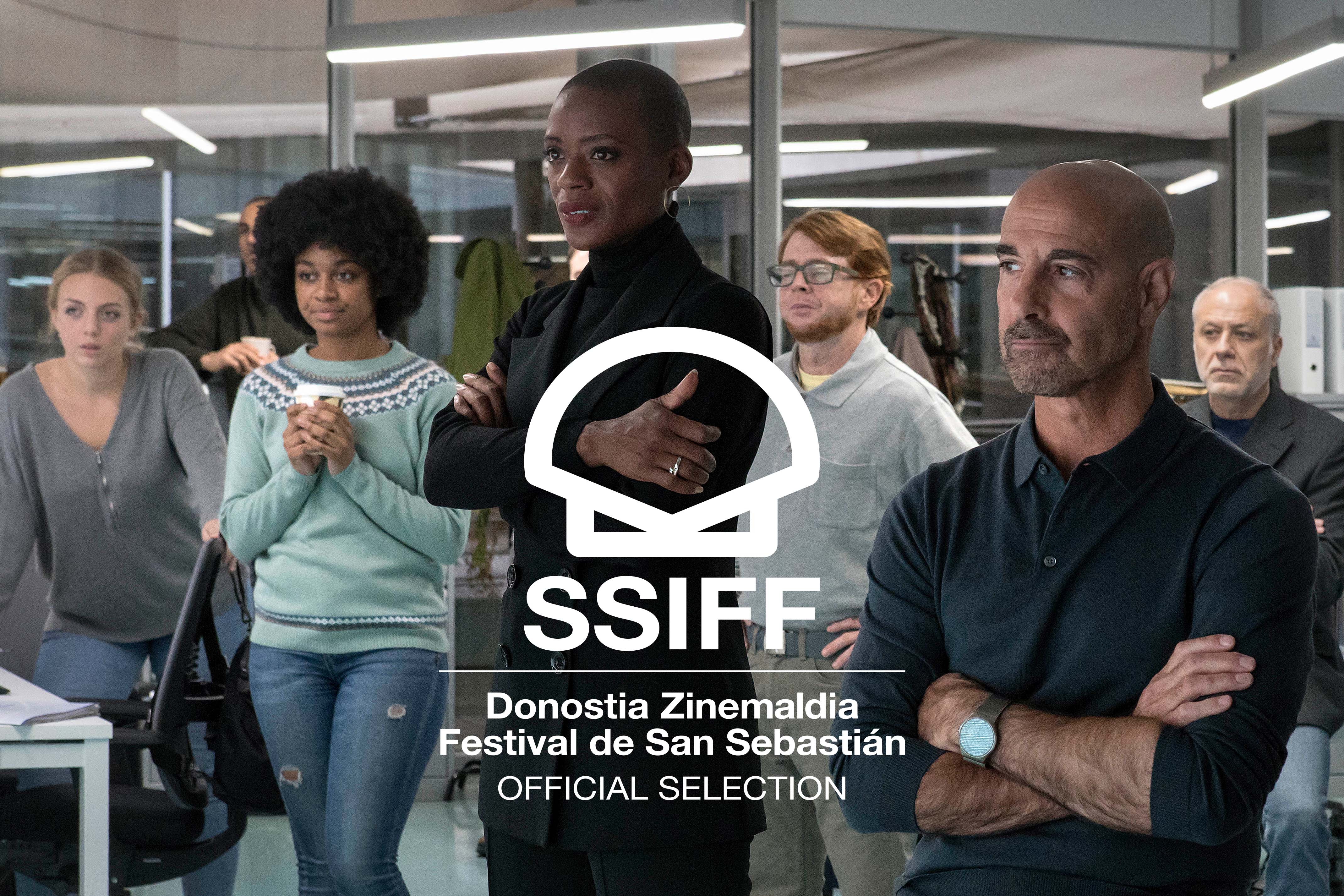 Munich/San Sebastian August 25. La Fortuna
by Oscar®-winning director Alejandro Amenábar (
The Sea Inside, The Others
) will celebrate its world premiere at the 69th edition of the San Sebastian International Film Festival, as part of the Official Selection outside the competition. The visually stunning drama is the first television series by Amenábar with Oscar®-nominated Stanley Tucci headlining the cast (
The Hunger Games, Road To Perdition, The Lovely Bones
).
La Fortuna
will be the only series shown in San Sebastian this year and will be screened in its entirety at the Kursaal Auditorium on September 24. As Movistar's international partner, Beta Film handles world sales.
La Fortuna (6x45') is inspired by true events: the recovery of the biggest treasure of the oceans. Amenábar takes us through a David versus Goliath battle as rookie diplomat Álex and free-spirited archival clerk Lucia form a highly unlikely team to recover the biggest sunken treasure in history from the modern-day pirate Frank Wild.
Next to Tucci as treasure hunter Frank Wild, the series also features some hugely popular faces from the American film and TV world, such as Clarke Peters (DA 5 Bloods), as lawyer Jonas Pierce, and T'Nia Miller (The Haunting of Bly Manor) as lawyer Susan McLean. Álex Ventura is portrayed by Álvaro Mel (Paradise), while Ana Polvorosa (Good Program) plays his colleague and sidekick, Lucia. The cast is rounded off by Karra Elejalde, Manolo Solo, Blanca Portillo and Pedro Casablanc, among others.
Alejandro Amenábar is back behind the cameras following the huge success of his feature film While at War (Original Movistar+) to direct all six episodes of the TV series produced by Fernando Bovaira (MOD Pictures) and Domingo Corral (Movistar+), sharing screenwriting credits with Alejandro Hernández.
The ambitious international project is produced by Movistar+ in association with AMC Studios and in collaboration with MOD Pictures. Beta Film handles the international distribution as a strategic partner of Movistar+.
Series synopsis
Álex Ventura, a young and inexperienced diplomat, unintentionally becomes the leader of a mission that will put all his convictions to the test: to recover the sunken treasure stolen by Frank Wild, an adventurer who travels the world plundering items of common heritage from the depths of the sea. Forming a unique team with Lucía, a combative public official, and Jonas Pierce, a brilliant American lawyer with a passion for old pirate tales, Álex sets out on the adventure of a lifetime, on which he learns about the importance of love, friendship and commitment to your own beliefs.
On Movistar +, La Fortuna will premiere on Thursday 30 September with a double episode. From Friday 8 October, a new episode will be aired every Friday, with the last of the six episodes being broadcast on 29 October.
The action and adventure series will debut on AMC Networks' premium streaming bundle AMC+ in the United States this winter and on AMC in Latin America and the Caribbean in early 2022.