Cineuropa: In the upcoming series Helsinki Syndrome, it's time to love your captor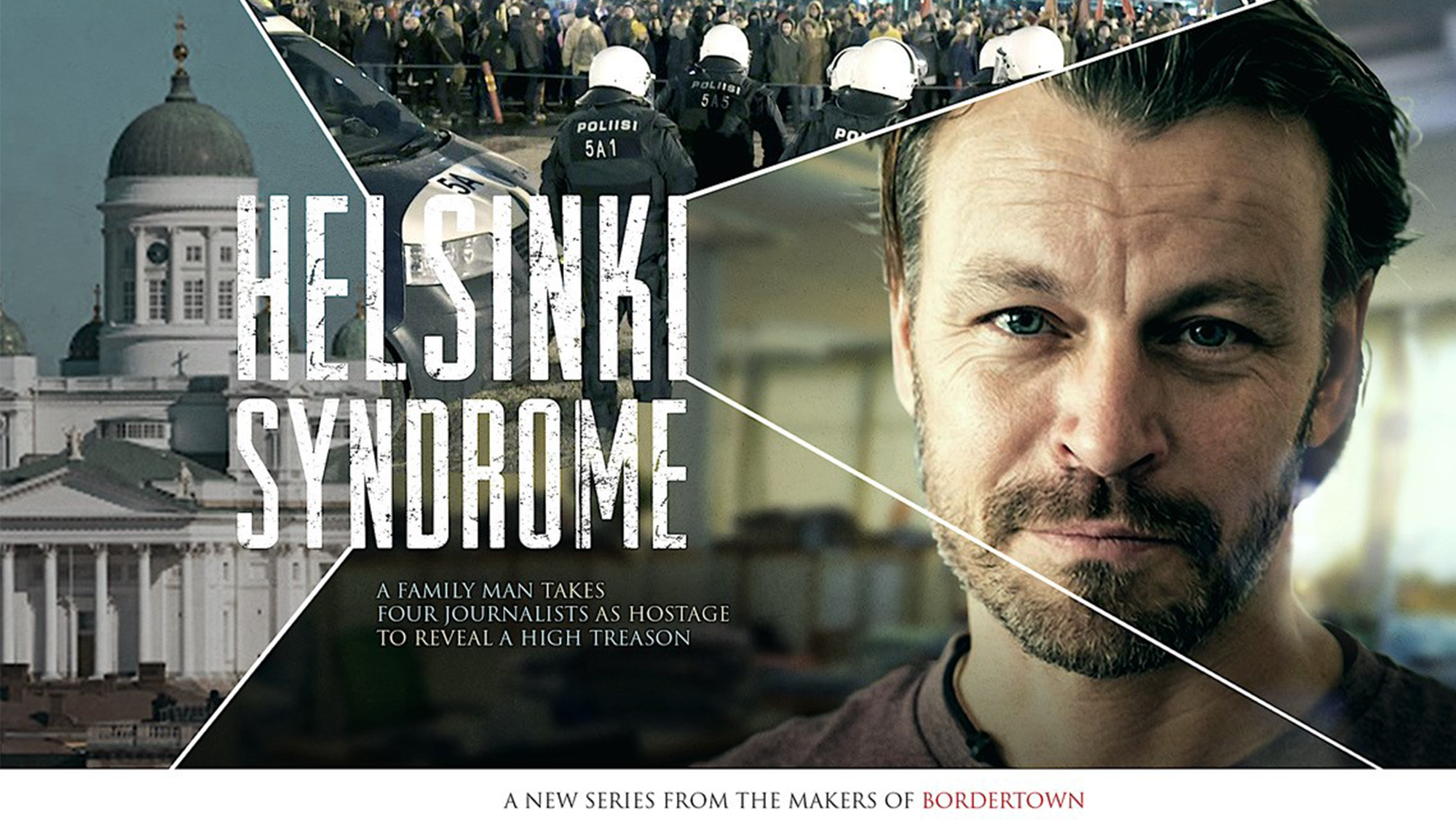 by Marta Bałaga
The new Finnish series, with Peter Franzén in the lead, will start shooting in Helsinki in June
In the upcoming series Helsinki Syndrome, it's time to love your captor
The story, described as "the modern Robin Hood-like Nordic noir", will mark the first common project between Finnish production house Fisher King and Beta Film. Fisher King has been a part of the Beta Nordic Studio group since 2019, alongside Norwegian production company Cinenord, Icelandic Sagafilm and Sweden's Dramacorp.
Starring Peter Franzén, of Vikings fame, the series is created by Mikko Oikkonen and, as Cineuropa has learnt, it promises to interweave the financial crisis of the 1990s, which shook up Finland, with contemporary issues caused by the COVID-19 pandemic. "We started this project with Mikko some years ago. We were preparing a documentary series about the economic crisis in Finland in the 1990s. Later on, we decided to make a drama series instead" – explains Fisher King's CEO Matti Halonen. "We faced the pandemic during the writing process and it was something we just couldn't avoid. It's such a rich angle for the whole storyline."
Justus Riesenkampff, director of Beta Nordic Studios, agrees: "I haven't been aware of that 1990s crisis, and yet they match together perfectly. In every country some businesses are big enough to get the coronavirus support and others are overlooked. Our main hero doesn't receive it because of his bankruptcy track record and that brings him to what happened 30 years ago, when his family's business was destroyed. That's the tipping point, and he decides to take on the system."
He does so mostly by kidnapping four respected journalists, in order to finally expose the crimes of the banking officials and the government, including crimes against his own family, which ultimately led to his father's suicide. However, as argued by Halonen, Elias (played by Franzén) isn't exactly a villain.
"He feels that what he is doing is the right thing. He is a family guy, he can be gentle and we needed someone who would be able to show all this conflict. Peter was perfect for that," he says about the actor, with whom he has also made one of the biggest war films in Finland, Ambush. He adds that the series' title, Helsinki Syndrome, echoes the concept of the Stockholm Syndrome – a psychological response occurring when hostages or abuse victims start to bond with their captors.
"It all starts with him taking journalists as hostages. Which might look like a very aggressive act, but then you start to understand him more and feel for him. You start to love him. That's why I always say that it's not some study of the Finnish economical crisis. It's a character-driven series."
With the shoot already scheduled for June, mainly in the capital area in Helsinki and with the country's biggest newspaper, Helsingin Sanomat, giving it its blessing, the team feels confident that the pandemic won't complicate their plans any further. "Mikko [Oikkonen] can take over for a couple of days of shooting should the director need to quarantine, which happened on Bordertown. Beta Nordic is shooting in Norway now, soon we will be in Croatia. We have to continue working and we are glad that it's possible," says Riesenkampff, with Halonen echoing that they are indeed "well prepared".
While the eight-episode storyline will, as promised by Halonen, provide a satisfying ending, there is enough material to fill three whole seasons, which are already in the works. "There is a big question mark after the last episode, yes," he says. "But don't worry – you will get all the answers."