ABC Play: 'Rapa', best premiere of the season on Movistar, will have a continuation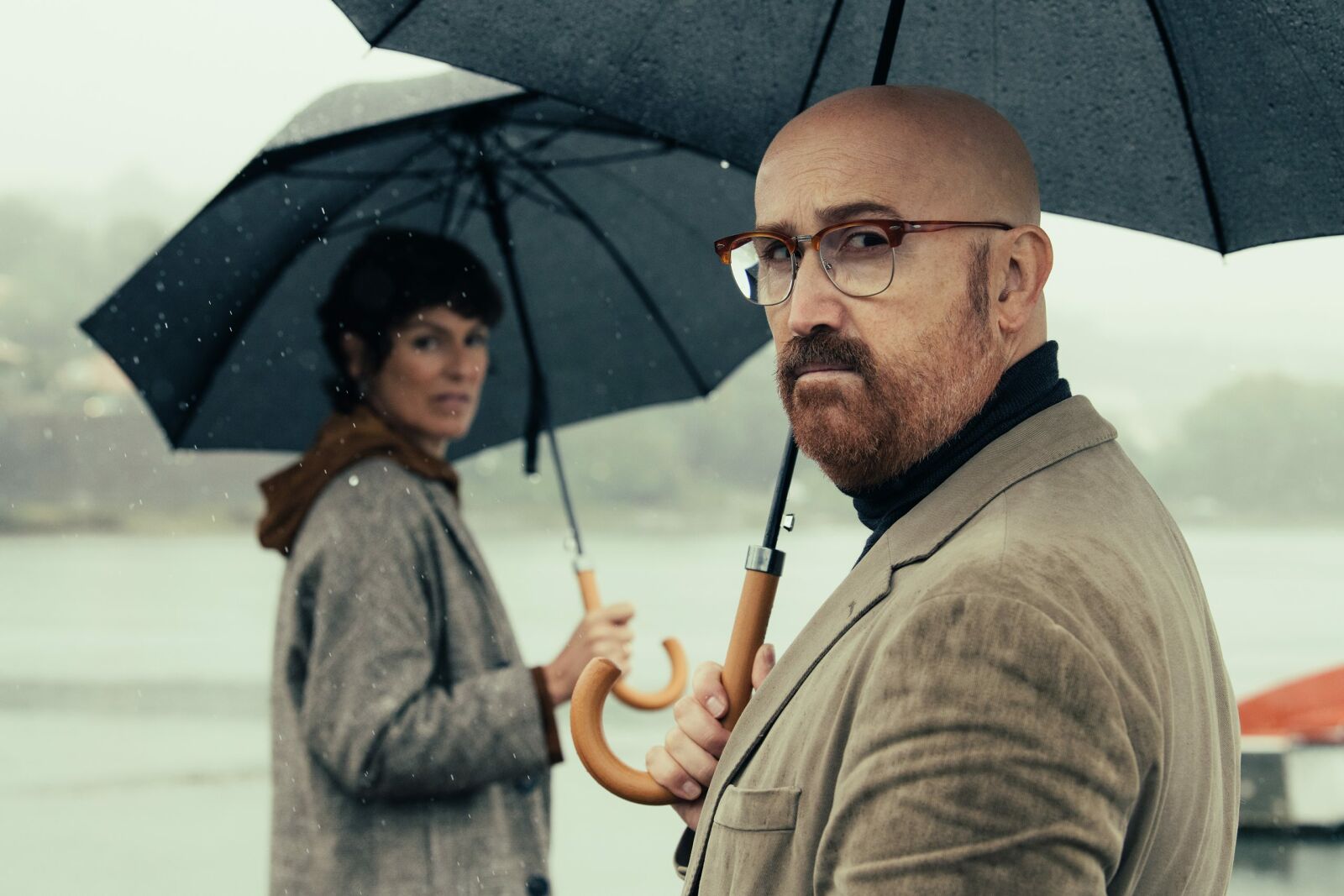 We don't know if it will be called 'Rapa(dos)', as Javier Cámara proposed in his interview with ABC Play, but Movistar Plus+ has confirmed this Monday that it is already preparing the second season of 'Rapa'. The series has become the best premiere of the season on Movistar Plus+. Created by Pepe Coira and Fran Araújo, this crime thriller is also crowned as the platform's best premiere since the second season of 'Hierro'.
The plot of the new episodes will be centered in Ferrol, a scenario that comes out less than Cedeira in the first season. An unsolved case will again unite Tomás (Javier Cámara) and Maite (Mónica López), a literature professor and a professional of the police force.
In his interview, Cámara talked about the relationship between the two characters and even what could happen in a second season: "It's very nice because it's very subtle. We talked a lot about the evolution with the directors, Jorge Coira and Elena Trapé, because we had to let it show, but not be obvious. There is a certain interest between the two, but no rapprochement, although there is a certain attraction and admiration. It is that kind of relationship that is not only sexual, it is more intellectual. There are phrases that are dropped throughout the series: 'I like the way you think'. That's the greatest compliment Maite can give Tomás. You're unbearable, but your way of thinking interests me. It's a different way of loving. Hopefully in the second season we can see the evolution of these two characters."
Great audience loyalty
According to Movistar, in addition to its success with the public, 'Rapa' has achieved an exceptional consumption figure in its first month of availability, as 75% of the customers who watched the first episode have completed the season.
'Rapa' is a Movistar Plus+ original series produced in collaboration with Portocabo, just like 'Hierro', a series that had a similar development. When the first season was shot, a second season was not guaranteed, but it was later seen, then with surprise, that it had been Movistar's most watched series, above its major international premieres. Telefónica's platform then decided to give the green light to the continuation.